4.1 Decision Process Flowchart
Determining whether a bioavailability assessment is applicable to a given site involves answering a series of questions, as shown in Figure 4-1. The first three questions address applicability of the information in this document for the specific site, as discussed above and in the Introduction. The remaining questions are discussed in the sections following the figure.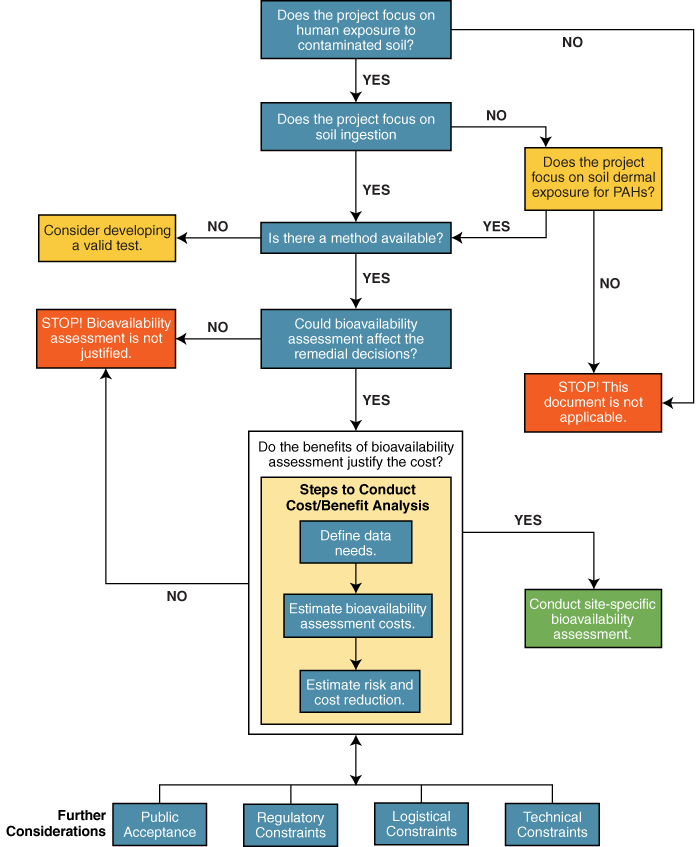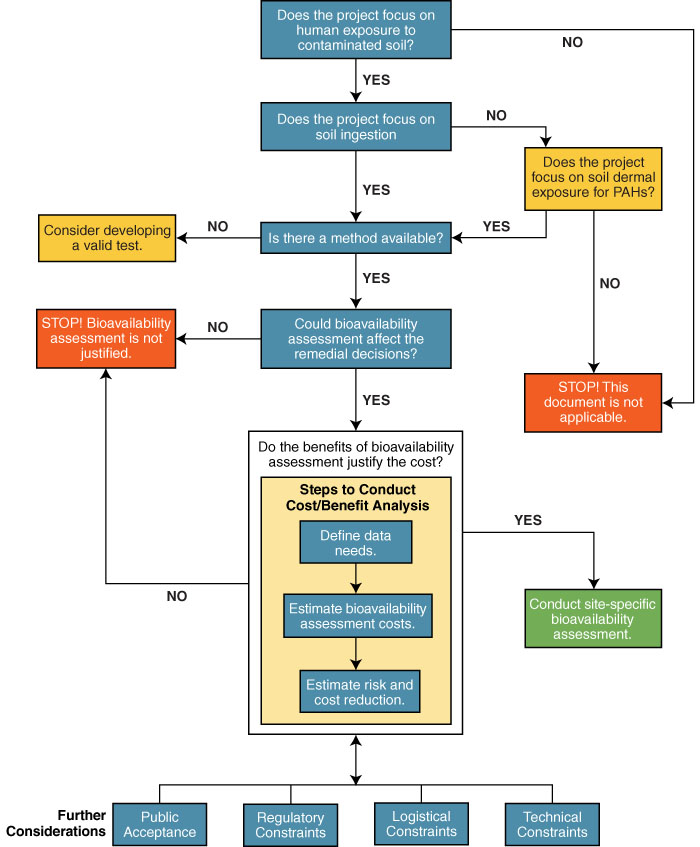 Figure 4‑1. Early decision process: Is bioavailability testing warranted for a site?
4.2 Is There a Method Available?
4.2.1 Applicable Contaminants
4.2.2 Applicable Receptors
4.2.3 Applicable Exposure Pathways
4.2.4 Applicable Sources
4.3 Could Bioavailability Assessment Affect the Remedial Decisions?
4.4 Do the Benefits of Bioavailability Assessment Justify the Costs?
Two primary issues affect the cost/benefit analysis: the effects of a site-specific bioavailability value on the site risks and remediation requirements and the costs of the bioavailability assessment itself. Answering cost/benefit questions can be an iterative process, and several additional considerations may affect the outcome (Exponent 2000), including:
number of contaminants driving risk
chemical form of the contaminant or the exposure medium for the site compared to the chemical form or medium used to derive the reference dose
potential for regulatory acceptance
whether the bioavailability assessment can be completed within the required time frame
the cost of bioavailability testing compared to the cost of cleanup
whether existing site data support a bioavailability assessment
4.4.1 Conducting a Cost/Benefit Analysis
4.5 Further Considerations
In addition to the initial key questions of whether validated methods exist and whether the benefits of RBA outweigh its costs, a variety of further considerations can affect the decision-making process. These considerations include community and regulatory acceptance, as well as several technical factors.
4.5.1 Public Acceptance
4.5.2 Regulatory Constraints
4.5.3 Logistical Constraints
4.5.4 Technical Constraints