This ITRC guidance describes how to integrate bioavailability information into the human health risk assessment to improve the decision-making process.
Regulators, practitioners, and stakeholders will find help performing the following tasks:
select and properly interpret site-specific bioavailability testing information
understand the strengths and weaknesses of different in vivo and in vitro methods
consider the factors for selecting the most appropriate approaches for a site-specific evaluation of bioavailability of contaminants in soil without compromising protection of human health
use the appropriate tools to develop site-specific bioavailability values in human health risk assessment.
If you are visiting this site for the first time please review the Introduction of this guidance.
All users may find Navigating this Website helpful.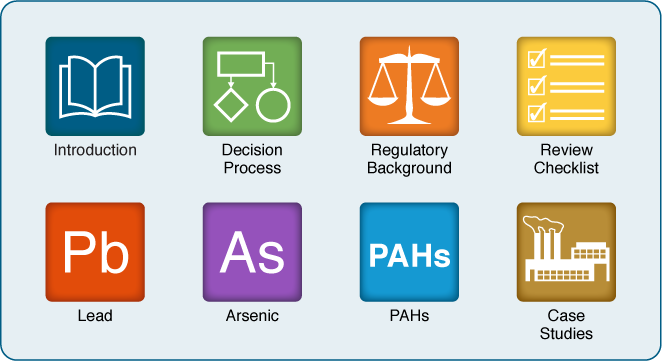 Click here to view our most recently recorded web seminar via CLU-IN
Published by the Interstate Technology & Regulatory Council, November 2017